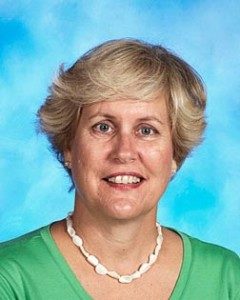 I have also taught third grade and the three year old Pre-K class.
I am married to Greg Ogle and we have two sons. Our oldest son, Greg, graduated from St. Ann and went on to graduate from John Paul II Catholic High School before attending the University of Alabama. Roll Tide! Our youngest son, Paul William, is following in his brother's footsteps and is a student here at St. Ann. We are parishioners of Annunciation of the Lord Catholic Church and we believe in Catholic education. Our whole family is involved in Scouting and we love doing things outdoors. I have attended Calhoun Community College, Athens State University and I am a graduate of the University of North Alabama where I have also been in their graduate school program.
I am passionate about reading and education. I strive to develop life long learners in my classroom and I always tell my children that I still want to be learning when I am 100 years old!
Contact Info:
Mary Louise Ogle
Email: k5@saintanndecatur.org
256.353.6543