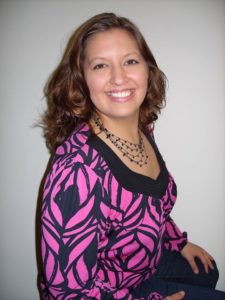 Hello and Welcome Saint Ann Catholic School Family!
My name is Mrs. Rebecca Wade. I am your Middle School Science and Social Studies Teacher! I am so excited to be teaching here at Saint Ann Catholic School for another year! I love science and social studies! I love empowering students to succeed! This is going to be a great school year!
I was born in Springfield, IL. I graduated from Western Illinois University in Macomb, IL with a Bachelor of Science in Elementary Education in 2009. I am highly qualified in elementary education and middle school. I have experience teaching Pre-K through twelfth grade.
June 18th, 2016 I married Richard Louis Wade II at Immaculate Heart of Mary Catholic Church in Galesburg, IL where we met our freshman year of high school. We both grew up in loving Catholic families. We live in Athens and attend Saint Paul Catholic Church.
June 14th, 2019 we were blessed with a baby girl; Remi Lee. I will be staying home with her the first quarter. Mrs. Rosie Catanach will be substitute teaching for me while I am away. She has taught middle school science at Saint Ann School previously.
I enjoy spending time with my husband, daughter, family and friends, singing, dancing, and playing with my dogs. I am an Alabama football fan. ROLL TIDE!!! My favorite Bible verse is, "For I know the plans I have for you, declares the LORD, plans to prosper you and not to harm you, plans to give you hope and a future" – Jeremiah 29: 11.
This year is going to be filled with so many fun and educational opportunities for your child. I am excited about working with you and your child to provide the best education possible.
I look forward to meeting all the students and parents of this wonderful school!
God Bless,
Rebecca Wade
Contact Info:
Rebecca Wade
Email: 6thgrade@saintanndecatur.org
256.353.6543