VOLUNTEER
Thank you for your interest in Saint Ann Catholic School, a private Catholic School serving Decatur and the Greater Morgan County, Alabama area. Saint Ann Catholic School is blessed to be part of such a loving, giving community. We have a host of volunteers that provide vital assistance with events, classroom activities and school events just to name a few.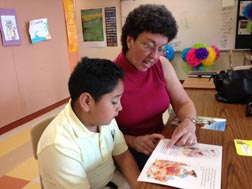 With the help of volunteers, Saint Ann is able to reach and exceed the expectations of our students and parents year after year. There are various things volunteers are needed for here at Saint Ann. Student tutoring assistance or if you have a passion for reading, you might volunteer in our library or host a special "book" reading event. If you have a creative or organizational side, there is plenty to do to ready for events and the ongoing list of activities throughout the year. Our volunteers have fun and share their talents to make Saint Ann an even better place for our students, teachers, staff, and parents alike! If you would like to volunteer, we want to hear from you. Please contact us at secretary3@saintanndecatur.org or (256) 353-6543.
Other Ways to GET Involved
If you are a business owner, a community leader, alumni, or simply would like to get involved in supporting Saint Ann and our mission, please contact us at secretary3@saintanndecatur.org or (256) 353-6543
Support us Financially
Click here to support us financially!
Thank you in advance for your support!